Research
Critical requirements were gathered by conducting in-depth interviews with all major user groups of the site: Undergraduate, Graduate, Transfer, International, and Professional students. Before this began, however, these user groups had to be clearly defined and assigned a priority ranking during our initial discovery session with UIC.
I collected feedback about their first impression of the site, application process, and thoughts on how UIC compared to other universities they had/were looking at.
Simplifying User Paths
The feedback gathered during user interviews indicated that students were having trouble understanding the application process and what materials they needed to apply. The solution I proposed included a content audit of the existing site, reorganizing the information into a step-by-step checklist, and reflecting the checklist progress in the primary navigation. This was simplified even more by creating two broader user groups, Undergraduate Students and Graduate & Professional.
Updating ALL The Things
UIC was going through a rebrand before the start of the build. This left their current site looking stale and dated. UIC was sitting on a dated CMS and needed to improve usability for themselves as well. This resulted in a complete UI overhaul in addition to usability. This website was the first online representation of the new brand.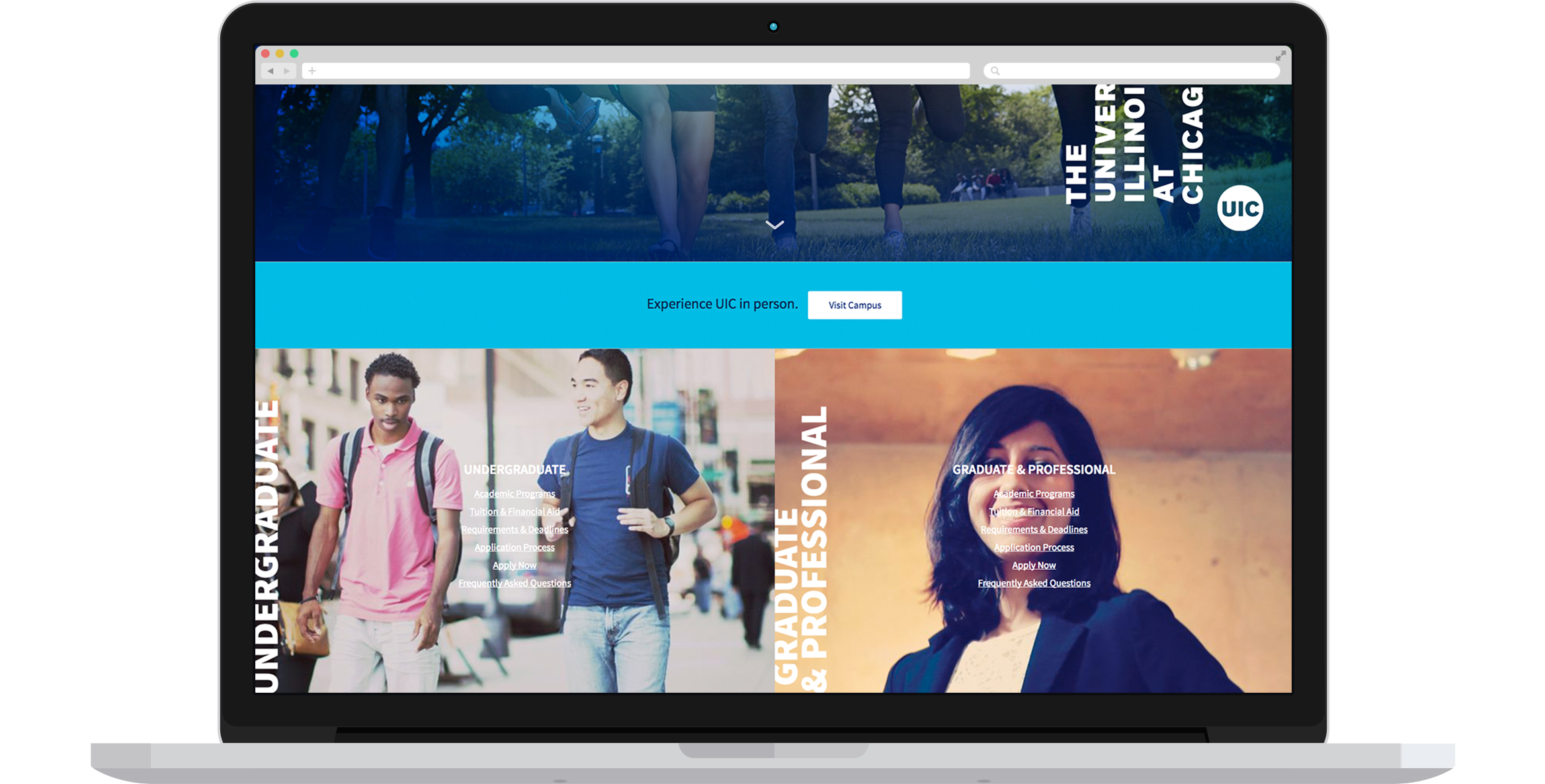 In addition to streamlining the application process, we designed a new Undergraduate Program Selector to encourage incoming freshman to explore every major UIC has to offer.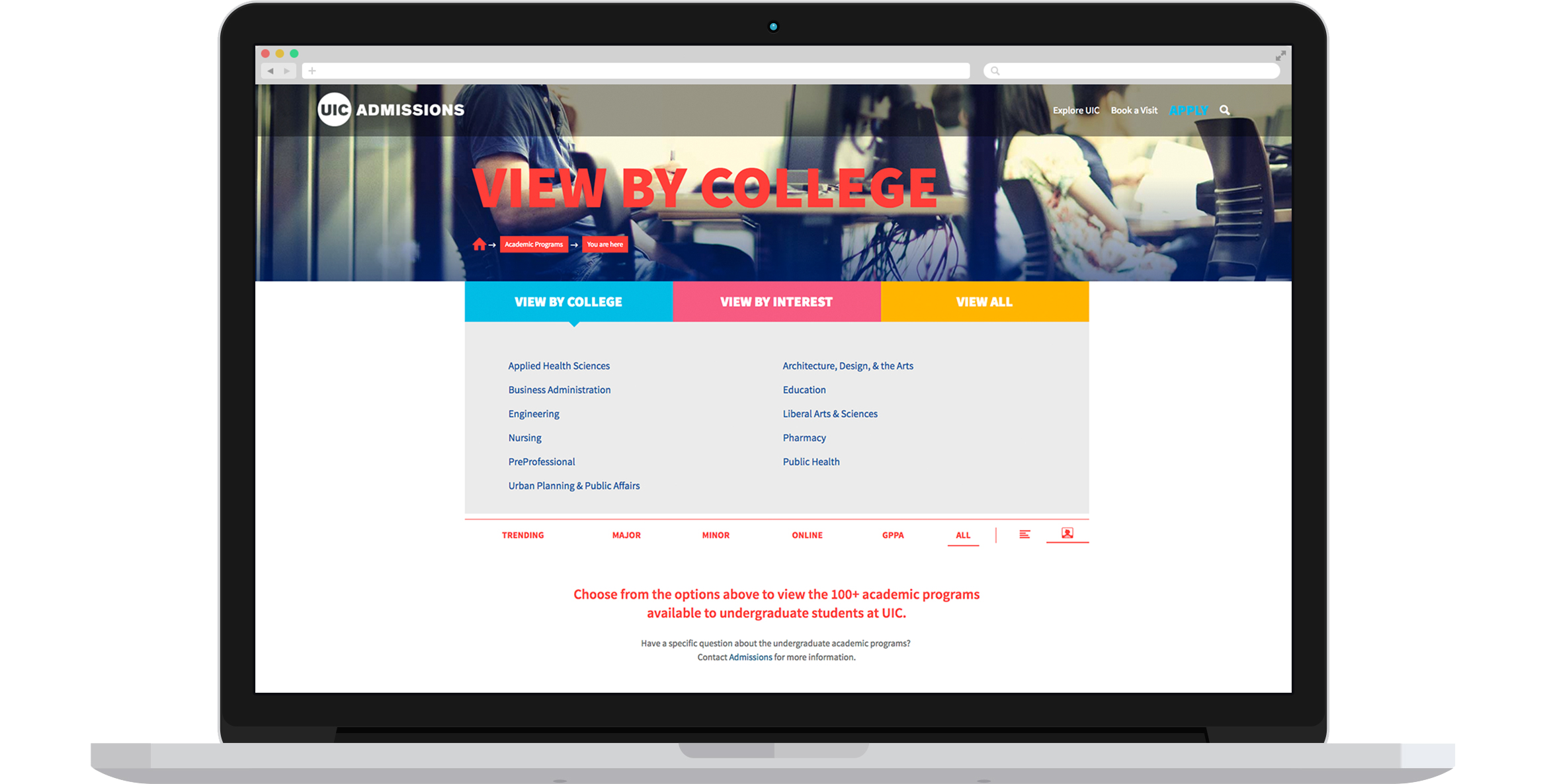 The End Result
The website now creates two distinct experiences for Undergraduate and Graduate & Professional Students. It offers a clear path to apply and a high impression Explore UIC section to give all user groups a clear picture of what life on campus is like!
Supplemental Brochures
During the website build, I also helped design a series of supplemental admissions brochures to work with their new branding and admissions guide.